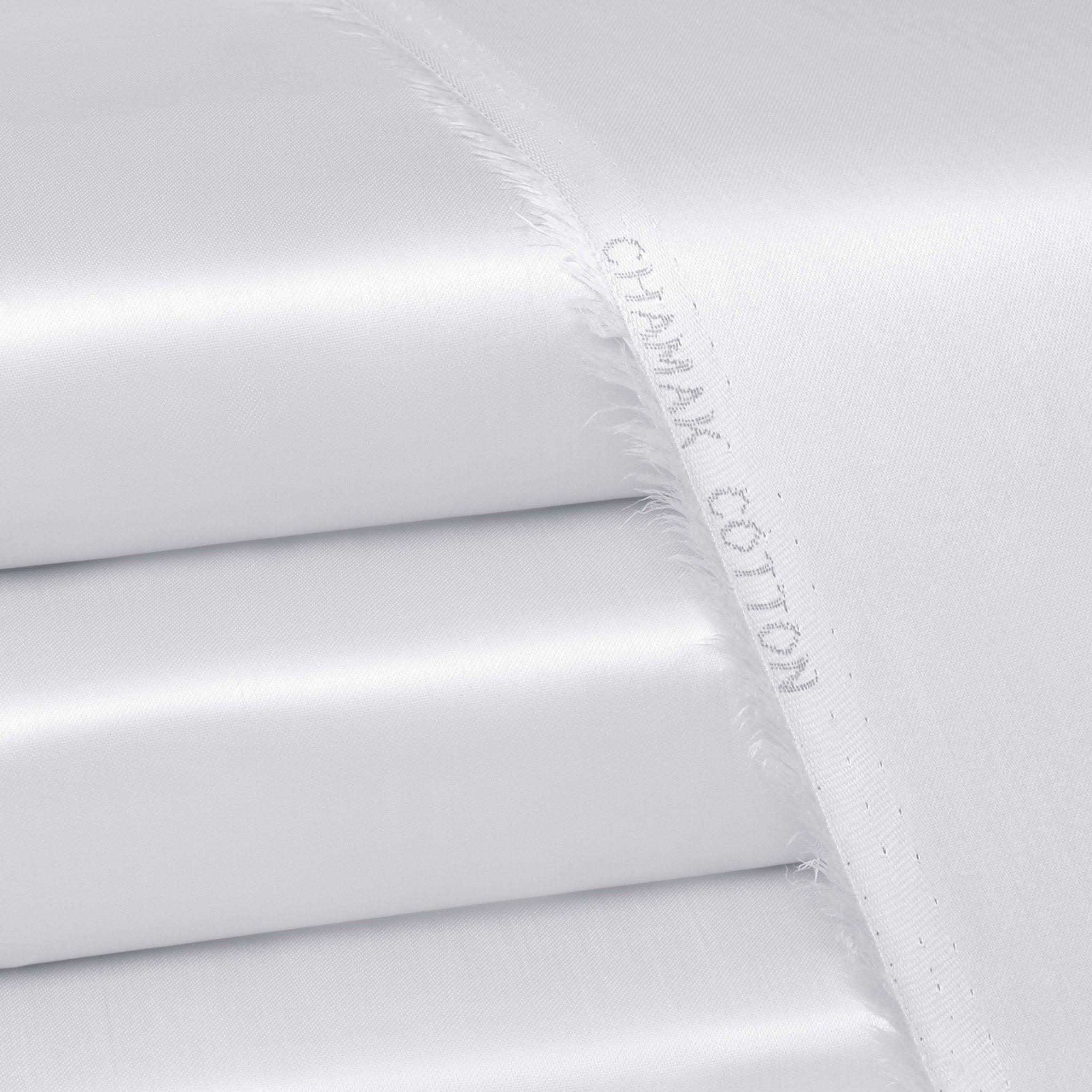 White - Chamak Cotton Satin - Semi Stiff
---
Chamak Cotton is shiny and semi-stiff cotton with a beautiful drape. Choice of the Royals with semi-stiff touch, light feel, and beautiful shine. Chamak Cotton is a smart solution for daily and leisure use.
Key Features
Shiny

Semi-Stiff
Durable
Satin
 Size:   4.5 Meters/1.5 Yards
Packaging:   Box, Buttons & Brand Tag
Season:   All Season
Fabric:   Premium Cotton Satin
Dying:   Solid Dye
Finishing:  Semi-Stiff Finish

*Note: Fabric color will vary 5% to 10% from the actual image of the product. Additionally, Each brand mobile will differ in the color of fabric as well.