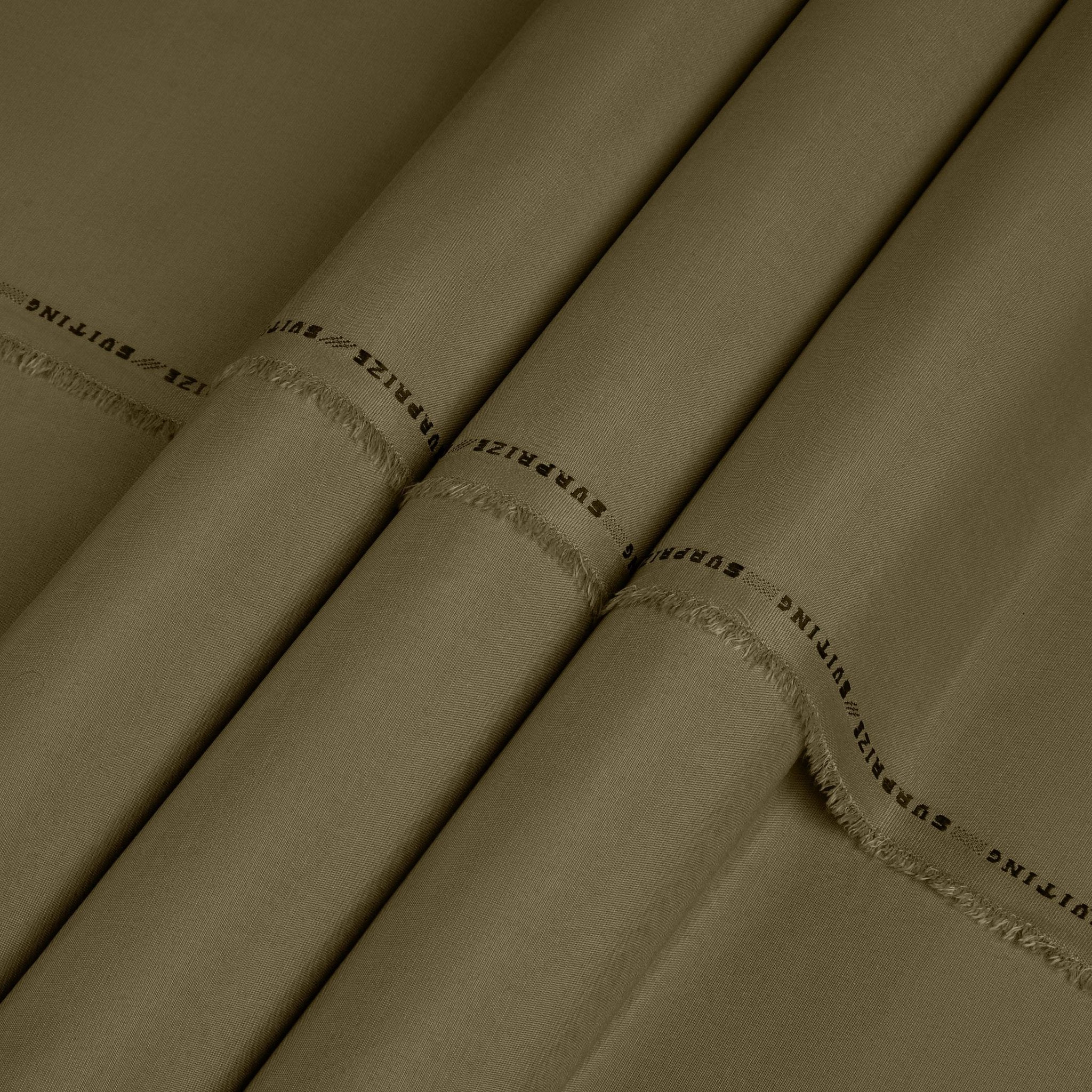 Surprize Suiting - Blended Fabric - 1
---
"Surprize Suiting" by Faateh is a soft feel. Easy care and wrinkle resistance unstitched blended / wash & wear fabric for Men. It can be used throughout 12 months in moderate weather. It has an amazing feel with a wide range of color palettes.
Key Features
Wrinkle Resistance 
Soft Feel
Durable
Blended / Wash & Wear
 Size:   4 Meters
Packaging:   Bag, Buttons & Brand Tag
Season:   All Season (In Moderate Weather)
Fabric:   Blended / Wash & Wear
Dying:   Solid Dye
Finishing:   Soft Finishing

*Note: Fabric color will vary 5% to 10% from the actual image of the product. Additionally, Each brand mobile will differ in the color of fabric as well.