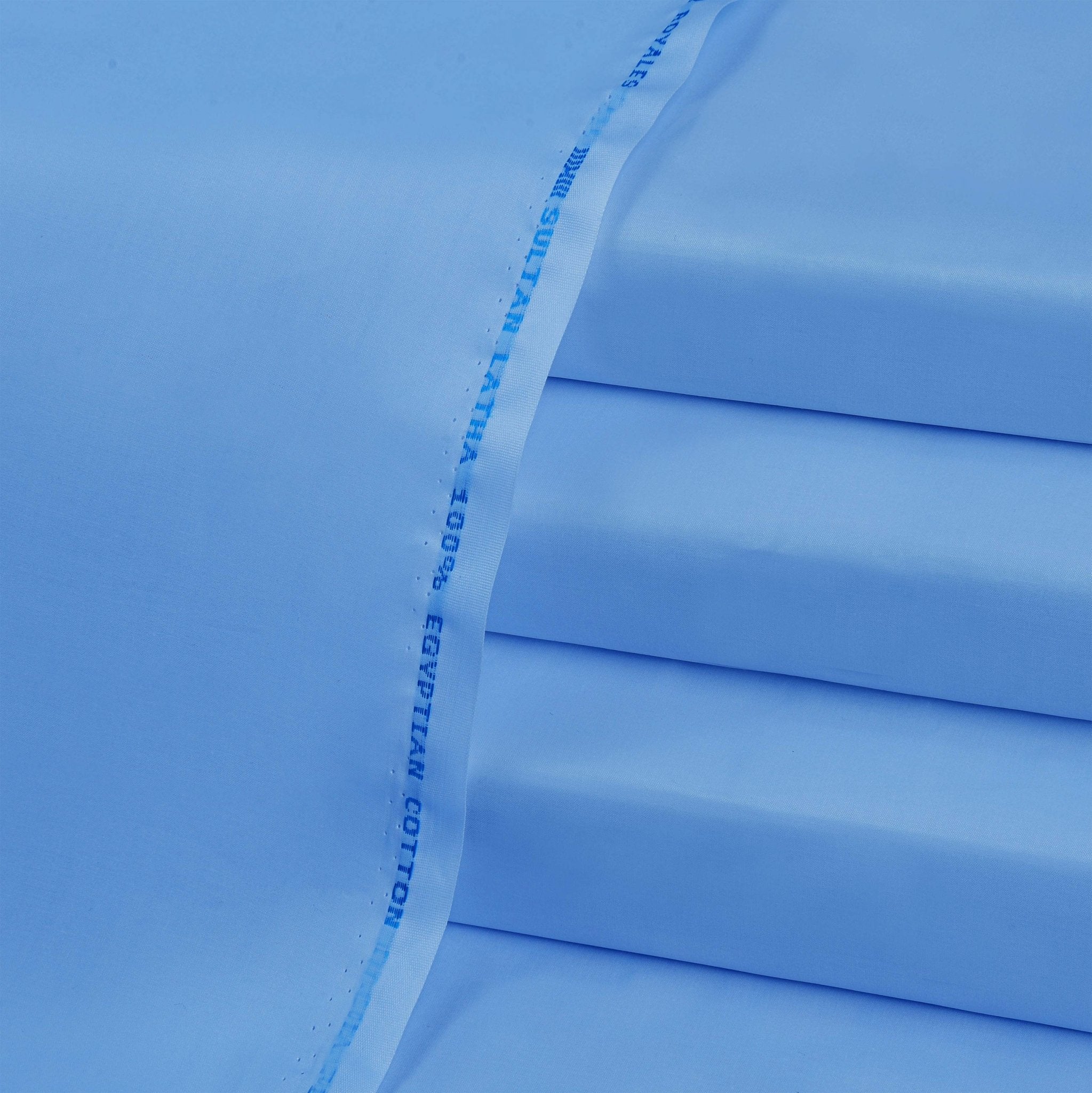 Sultan Latha (Hard) - Made from Egyptian Cotton - Sky Blue
---
Sultan Latha by Faateh is a luxurious crisp Latha fabric that exudes distinction, class, and elegance. Made from the finest pure Egyptian cotton. The fabric is smooth to the touch, yet durable and long-lasting, making it the perfect choice for those who appreciate the finer things in life.  Sultan Latha is the ideal choice. The subtle sheen of the fabric adds a touch of glamour, making it perfect for special occasions and celebrations.
Size: 7 Meters / 34"

Packaging: Box, Buttons & Brand Tag.

Season: Suitable for All Season in Moderate weather

Fabric: Premium High Tech 100% Egyptian Cotton

Dying: Solid Dye

*Note: Fabric color will vary from 5% to 10% from the actual image of the product. Additionally, Each mobile brand will differ in the color of fabric as well.