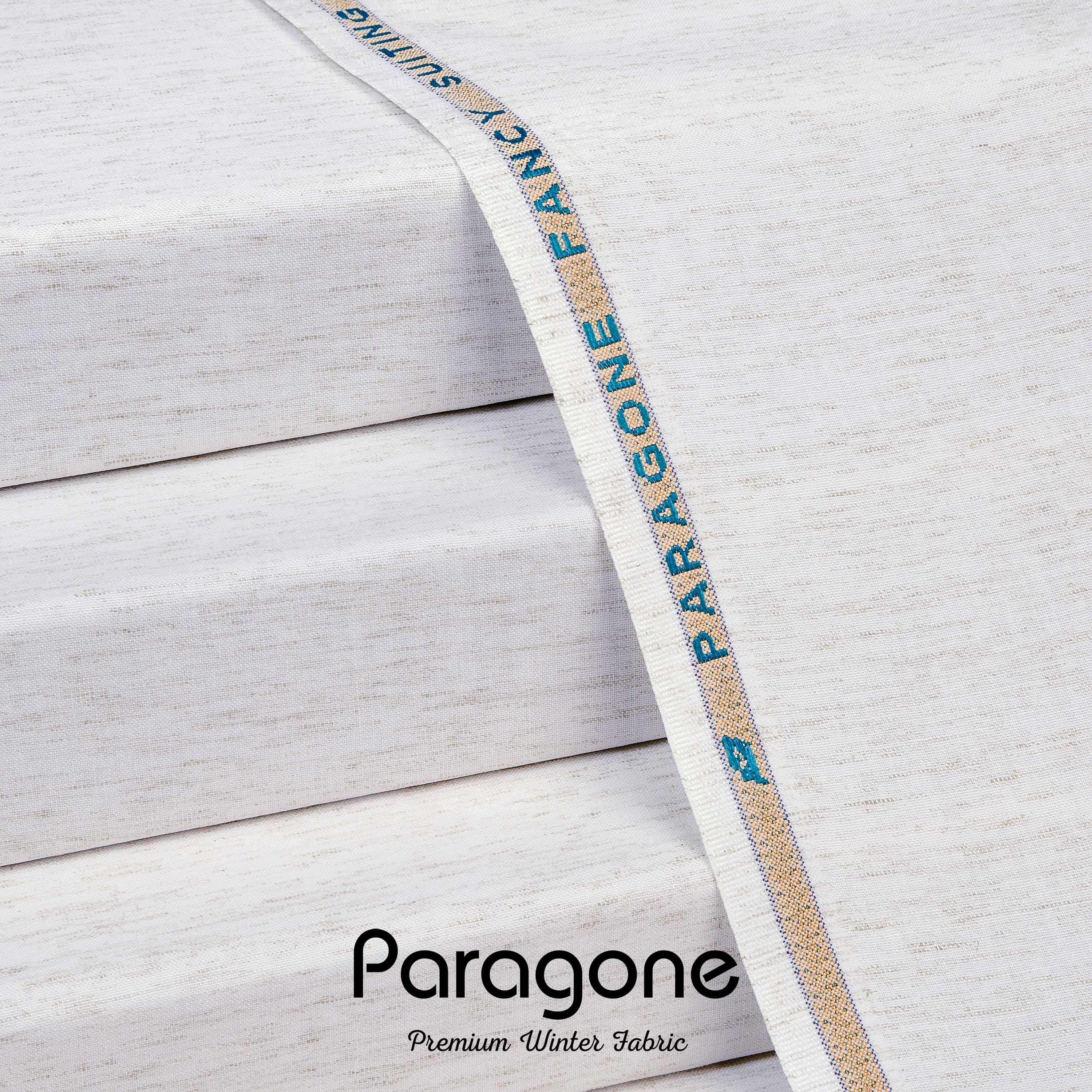 Paragon Suiting - Premium Winter Fabric - White
---
Introducing Paragon Suiting, This fabric is an excellent choice with a special property that sets it apart from typical winter fabrics. It's a lightweight fabric that keeps your body warmer compared to traditional winter fabrics while being lighter in weight. One of the key advantages of this fabric is its ability to keep you warm during the cold months without adding bulk to your clothing. It's an excellent choice for those who prefer to stay cozy without the heaviness of traditional winter materials.
Key Features
Light Weight

Ideal for Medium to Heavy Winter
Beautiful Texture
Size: 4 Meters

Packaging: Box, Buttons & Brand Tag

Season: Winter

Fabric: Premium High Tech Fabric

Dying: Solid Dye
Finishing: Semi-Soft Crisp Finish


Faateh Guarantee


No Burr on Fabric
No Color Fading
No Shrink
*Note: Fabric color will vary from 5% to 10% from the actual image of the product. Additionally, Each mobile brand will also differ in the fabric's color.