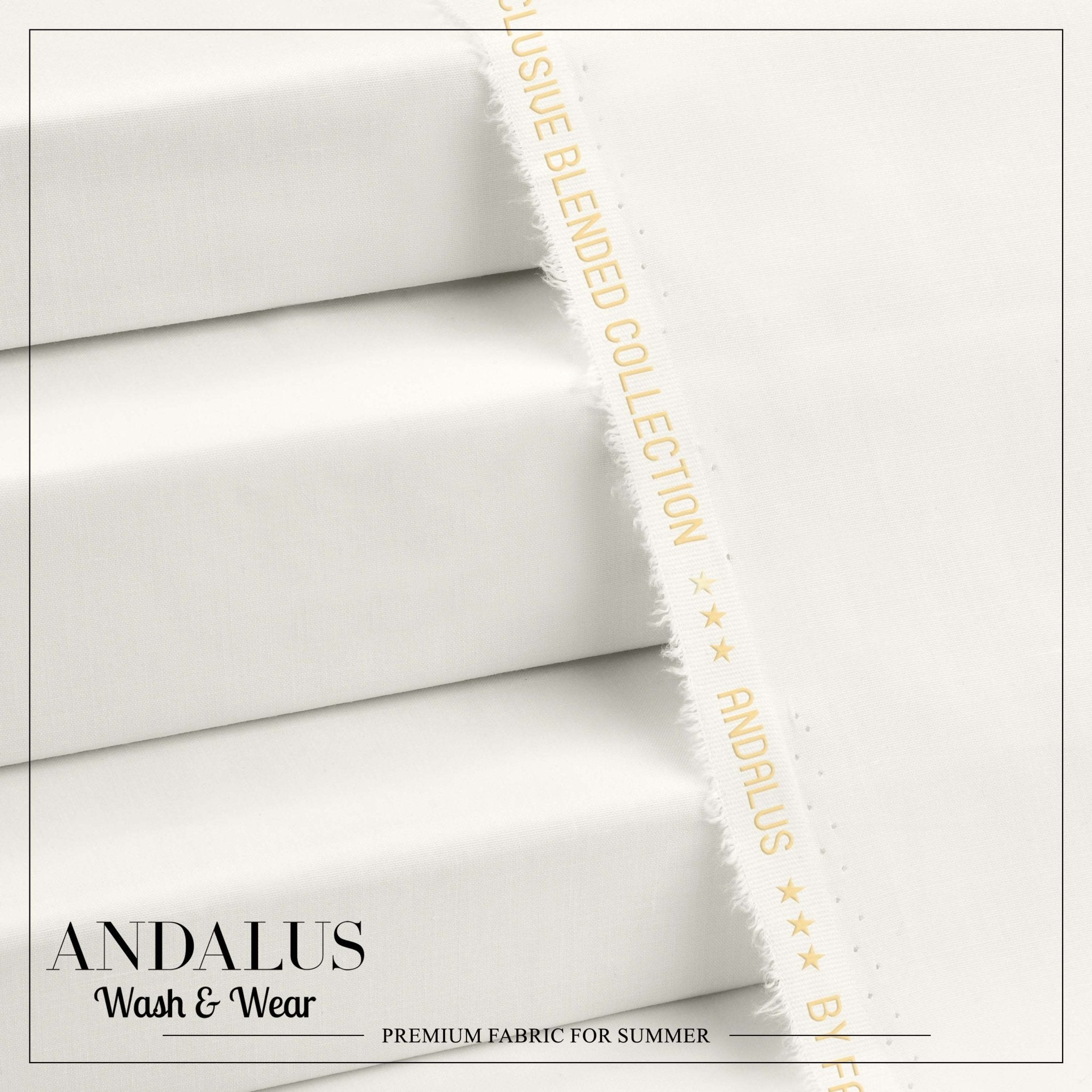 Off White - Andalus - Wash & Wear Fabric
---
"Andalus" by Faateh is a Wash and Wear Fabric that's 💯 perfect for all seasons. It's made from high-quality fibers that are blended together to create a luxurious look and feel. The fabric has a special finish that makes it comfortable and long-lasting. It comes in a range of colors, from light to dark, which are great for all seasons.
Key Features
Bright
Soft
Durable
Finest Blended Fabric
Size: 4 Meters

Packaging: Bag, Buttons & Brand Tag

Season: Summer

Fabric: Premium High Tech Blended Fabric

Dying: Solid Dye
Finishing: Soft Finish With Fall


Faateh Guarantee

No Burr on Fabric
No Color Fading
No Shrink
*Note: Fabric color will vary from 5% to 10% from the actual image of the product. Additionally, Each brand mobile will differ in the color of fabric as well.