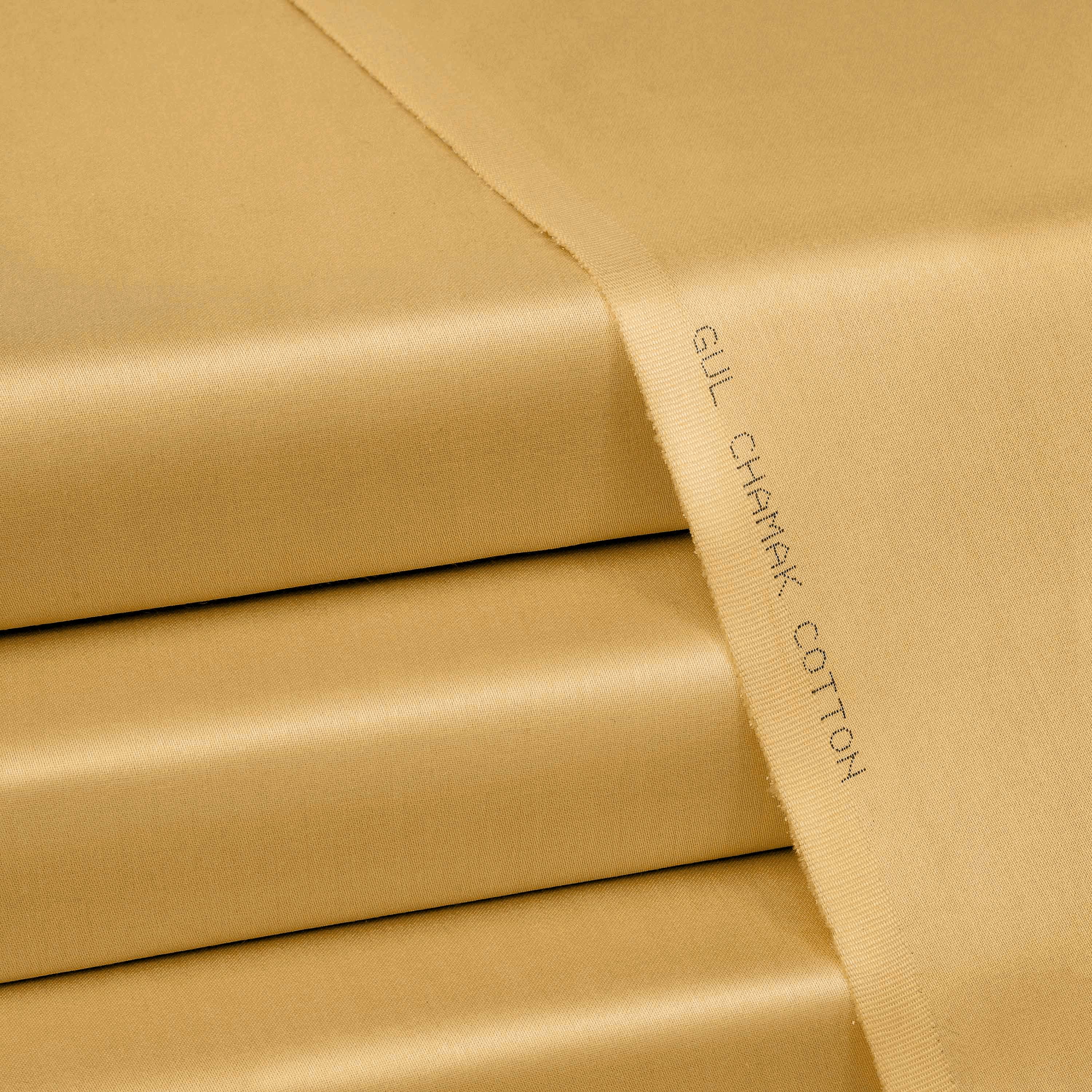 Apricot - Unisex Soft Cotton Satin - Gul Chamak
---
Soft Cotton Satin Fabric:
This exquisite fabric embodies elegance and comfort. Crafted from high-quality cotton, it boasts a subtle sheen that adds a touch of sophistication to any garment. The smooth, silky texture glides against the skin, providing a delightful sensation of luxury and comfort. With its premium quality, soft cotton satin is the epitome of refined style and timeless charm.
Key Features
Shiny

Soft

Durable
Comfortable

 Size:   4.5 Meters/1.5 Yards
Packaging:   Box, Buttons & Brand Tag
Season:   All Season
Fabric:   Premium Cotton Satin
Dying:   Solid Dye
Finishing:  Soft Finish

*Note: Fabric color will vary from 5% to 10% from the actual image of the product. Additionally, Each mobile brand will differ in the color of fabric as well.